Why Adopt a Pet Over Buying?
Thank you for considering adoption over shopping for your next four-legged family member.
Why should you adopt? Every day thousands of wonderful pets are euthanized in shelters across the globe by no fault of their own.
More than often breeders are irresponsible and treat their animals in an inhumane way.
These poor creatures are overbred and kept in tiny cages. Most are never shown love and affection, never get to play or see the sun, and are housed in unclean and miserable conditions their whole lives. When they are unable to continue making puppies they are generally discarded and dumped in shelters. Most are not even given proper vet care.
Shelter dogs and cats deserve a second chance of a happy life. Although many of them are abused and neglected they are very forgiving and in a short period of time their wonderful personalities blossom. Some trust right away and others take a little adjustment time. Rescue dogs are the best!
Adopt a pet
We try to match dogs with the proper family and vice versa. Since all of our dogs live in foster homes with their temporary families and not in a shelter environment, we get a better idea of what they are like in a home which results in a more successful adoption process.
All dogs and cats have been spayed or neutered, vetted, current on vaccinations, and microchipped.
There is an application process as well as a home check. All of our dogs are "inside" dogs.
We do not adopt dogs out to families who do not let their fur babies live indoors.
Dogs are pack animals and do not like to be left alone for long periods of time.
After we receive an Adoption Application we will set up a meet and greet.
Adoption fees are:
$550 adult dogs
$750 puppies older than six months
$450 senior dogs over ten years
$900 for dogs from China
Most of the fees are tax-deductible.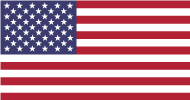 We support our men and women who serve our country.
Henry's Hope waives adoption fees for qualified veterans and our military.
As Giorgia's forever family we can say that our little girl was truly worth rescuing! It is wonderful that there are people like the Henry's Hope Foundation who take in pets with a multitude of scenarios and work to make the perfect combination of pet and owner. When we first met our Giorgia our hearts just melted to think of all she had suffered. But she is a survivor!! She is so happy and thankful to be rescued that she constantly wags her tail and prances around the house with a toy in her mouth. She also gives wonderful snuzzles and kisses. She and our cat Rosie are becoming good friends. Our sincere thanks to Teri and Henry's Hope Foundation for making it all possible.
Adoption form
Interested in adopting a pet from Henry's Hope Foundation? Please complete the following adoption form.
[caldera_form id="CF58cfe6e66e29f"]